Tom Brady has packed up his bags and finished his run with the New England Patriots, causing a big stir in the world of professional football. 
The real question is, what does head coach Bill Belichick have up his sleeve for the Patriots? 
Knowing Belichick, it's probably something good, but it should not be Cam Newton. 
Newton, who was released by the Carolina Panthers March 24 in a bit of a shocking move, has not yet been picked up in the free agent market. 
This is surprising to some given that Newton was the Panthers' first-round draft pick in 2011 and was considered its franchise QB. But injuries and controversies have surrounded Newton, and the former NFL MVP finds himself without a team.
And the Patriots should definitely be one of those teams that avoids him.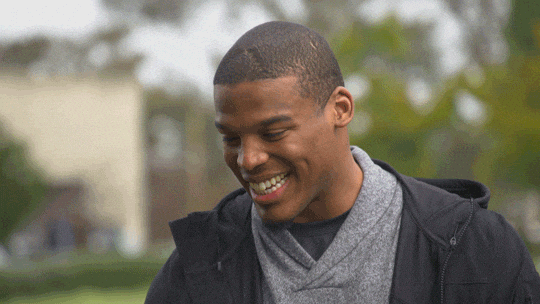 At age 31, Newton will most likely never return to the MVP player he was in 2015. 
His pass completion dropped from  67.9% in 2018 to 6.2% in 2019.
Lets face it, he's not getting any younger. 
The Patriots can't
financially
swing Cam Newton 
The Patriots have roughly $893,000 left in their salary cap for new players, according to ….. 
Newton previously earned millions of dollars playing for the Panthers and would most likely not take that big of a pay cut.
Newton is a freelance player who doesn't play by the system.
Belichick won't have any part of that.
The coach and player have two different perspectives on the game that wouldn't be a good combination.
Newton's injuries are too big of a risk 
Newton recently underwent surgery on his foot, and has a history of shoulder injuries. 
With COVID-19, Patriots doctors are unable to evaluate his health status, which leaves too big of a risk for the Patriots to take. 
Newton more concerned with
himself
than the team 
The Patriots have a strong team bond that Newton's selfish attitude will have no place.
Newton has an arm, but that's if he actually throws the ball. The Patriots' offense is all about timing, and a quarterback holding the ball too long is not going to work in this system.
Tom Brady played for the Patriots for 20 years and left big shoes to fill. Belichick needs to go after the next great quarterback from the draft.
But let's face it, New England won't love anyone like they love Brady. 
By Colby Snow