As countries across the globe begin to reach a peak in the coronavirus impact, and as quarantining remains a major effort in the United States, the best thing you can do during this time is to fill it up with activities while keeping it entertaining.
This blog post will give some ideas for those times when you're filled with boredom and also need something to relieve anxiety about finding things to do.
And in the meantime, take the optimistic view that during this quarantine, we are learning a lot more about this virus and it won't be long before life is back to normal.
Learn a Tik Tok dance
Let's face it, we all secretly love Tik Tok. Learning dances can be difficult, but this app makes it so easy. Generally the dances are six to seven steps, so it's easy to achieve a dance in a night. According to "The Cut," the top Tik Tok dances right now are "Say So" by Doja Cat, "Relationship" by Young Thug, "Cannibal" by Ke$ha, and many more. Now I know what you're thinking – "Why would anyone over the age of 25 do dances that are dedicated to people under 25?" Because they are way more fun than most people think they are. Give it a shot.
Do some YouTube yoga

Yoga is one of the most relaxing exercises that exists. If you're looking for a good time to get into it, do it now. Healthy eating and exercising helps keep you from a sedentary state (which is easier to slip into now). There are a plethora of articles out there to inspire you,like this one on the 38 benefits of doing yoga. .
Get creative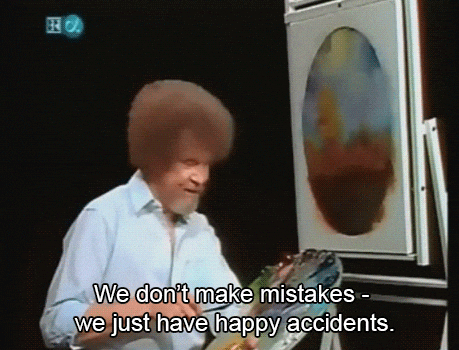 Inspiration is all around us and painting something not only gets your mind off of things, it also gets those creative juices flowing. If sparking creativity is difficult, then I would recommend watching "The Joy of Painting" by Bob Ross because it is calming, awe-inspiring, and he does phenomenal work. In my recent experience, I've found that landscape paintings are the best way to ease into the art of painting. Here's an article about Bob Ross's paintings.
Cards cards cards

Did you know that there are over 10,000 different card games you can play? The best part about card games is that they can also be played online. Another great thing about these is that they are separated into different areas of interest. There are games dedicated to capturing, adding up, shedding, etc. Here's an article on what type of card games "suit" you.
Binge-watch "Tiger King"

Of course another great pastime is to binge-watch shows on a streaming service. Ashow a lot of people are watching right now is "Tiger King: Murder, Mayham, and Madness." At first, it seems questionable to watch, but the intensity and twists in each episode are well worth it. I guess you can say the show is "purrrrfect."Make sure you look at this article AFTER you watch the series (SPOILER ALERT).
DIY projects

Again, sparking creativity is something that can be easily achieved during this quarantine. There are plenty of health benefits of investing your time into DIY crafts like stimulating your brain. And not only do DIY projects allow you to be creative, it can be cheaper to make something than buy it at a store. In this time of need, medical masks are at an ultimate high. There are videos out there of how to make your own masks, so the supply can be reserved for our medical professionals. Here's an article of benefits for crafting for adults.
by Valerie Holsclaw