If you're anything like me, you might love spending your quarantine time watching Netflix. 
It is actually becoming a problem, to the point where I find myself watching an entire season of a series in one sitting. 
As someone who has used Netflix for many years, I have watched quite a few movies, television shows, documentaries and Netflix originals. 
 So I have some favorites currently available to stream on Netflix that have helped me keep occupied during these uncertain times. 
Hopefully they will do the same for you.
"Stranger Things," Seasons 1-3
What an amazing Netflix original series. This show is my absolute all-time favorite Netflix original and is basically about a group of kids who encounter a diabolical force from the supernatural world. After a boy goes missing without a trace, his mother teams up with the town sheriff to track down her son. The main character of the show, Eleven, possesses psychokinetic and telepathic powers given to her in a top-secret lab. She and her friends quickly realize that evil is upon them in their small town of Hawkins, Indiana. A group of kids, a couple of teenagers, a sheriff, and an anxious mother will do whatever it takes to stop the evil figure known as the "Mind Flayer." The most recent season's trailer will give you an idea.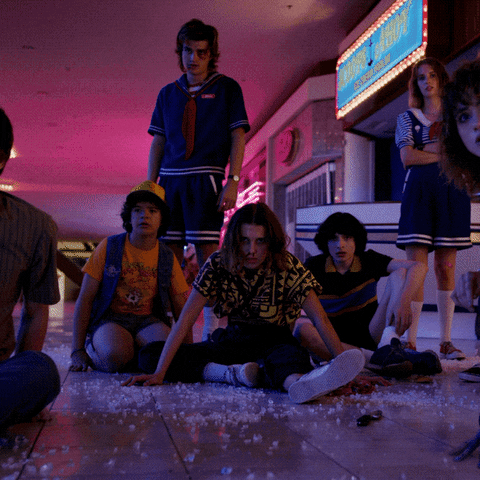 "Spenser Confidential"
"Spenser Confidential" is quite new to Netflix as it has only been available since March 6. It held a spot in the Netflix Top 10 in the U.S. category for many days and has a 38% on Rotten Tomatoes. Spenser, played by Mark Wahlberg, is a former detective who has just been released from prison. He and an unexpected ally team up to unravel the twisted murder case of the Boston police chief. Do not let the low Rotten Tomatoes percentage get to you, as I believe this movie to be enjoyable and alluring. It reminds of a more exciting and serious version of 21 Jump Street. If you like Wahlberg, action, guns and suspense, then this is definitely a movie you would want to check out. If you would like to check out the trailer for this movie, click here.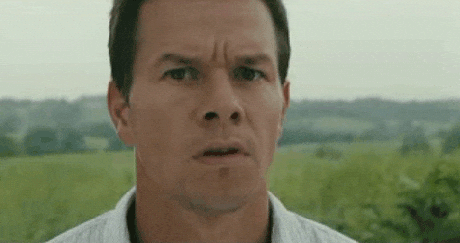 "That 70s Show"
"That 70s Show" has always been an all-time favorite for me. Eric, Donna, Hyde, Jackie, Kelso, and Fez are all American teenagers facing adulthood during the 1970s. The gang partakes in normal things a teenager would have been doing in the 70s and also encounters many mishaps. Ultimately, this show is a clear representation of certain lifestyles and stereotypes from the 70's,  and if you want to spend some of your time inside the house laughing, then I recommend this show to you. Netflix currently has all 200 episodes available for streaming! If you want more information on That 70s Show, check out this article.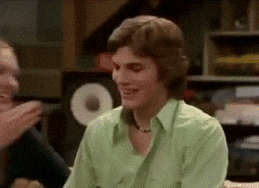 "Criminal Minds"
"Criminal Minds" is one show I can watch at any time and during any mood. This show focuses on a specialized FBI team that encounters many twisted criminals. Suspense, crime and investigations are the main factors and with almost every episode having a different storyline, Criminal Minds can become quite addictive for crime show lovers. Netflix is currently streaming 12 seasons of the show with at least 22 episodes in each season. I definitely recommend streaming this if you enjoy sitting on the edge of your seat and, like suspense, crime and investigations. Here is an article with information on the last episode of the hit show.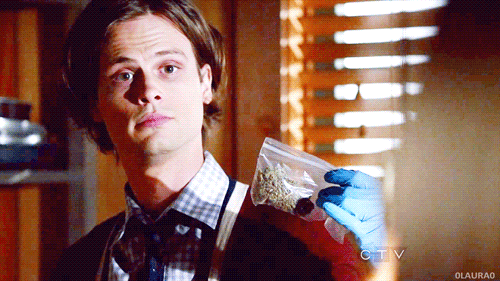 "Grey's Anatomy"
"Grey's Anatomy" has grown on me over the years after watching many episodes with my girlfriend and mother. This extremely dramatic program shows the life of Meredith Gray, a professional surgeon at Grey Sloan Memorial Hospital. She faces many different obstacles throughout her lifetime, and this show also expresses the challenges many real-life surgeons encounter. This show is full of mixed emotions, so make sure you are in the right mindset before watching. Netflix is making 15 seasons available to stream. If you are in the mood to get emotional, then check it out. . This article expresses the show does not get enough credit, and I agree.

"The Office"
"The Office" is another one of my all-time favorites on Netflix. The American mockumentary sitcom series aired from 2005 to 2013. This show portrays the daily lives of employees in an office who have to deal with an irresponsible and bizarre boss. Michael Scott is the main character of the show and is one of the main reasons for its success. His outgoing personality and his hyper attitudes make the show comical. Michael Scott, along with all of his employees, made this show a familiar piece of popular culture. If you want your ribs to start hurting from laughing so much, check out The Office; all episodes are currently available to stream. Check out this interesting article about why generation z is obsessed with the show.

"Tiger King"
Last, but definitely not least, "Tiger King" is a new Netflix original series just released March 20. This show tells the life of Joe Exotic and how he was arrested for murder for hire. During his lifetime, he purchased many exotic animals to one day open his own private zoo. Tigers were the main animals, and his obsession with them is the focus of the series. He also encounters a feud with a woman named Carole Baskin. Her goal is to gain as much support as she can to free tigers that are in captivity. This show is full of murder, mayhem and madness, and I recommend it to anyone bored and in search of something exciting and different. Shorlty after the show was released, Joe Exotic filed a new lawsuit. If you would like more current information, click here.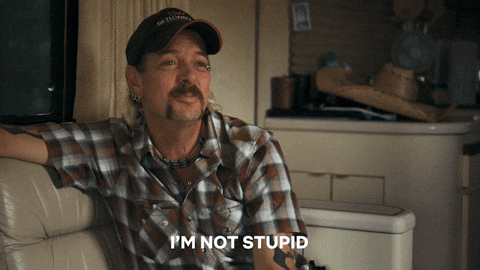 by Derek Smith