Whether you've already been to Europe or it is still a destination tucked away on your bucket list, there are nine cities on this continent that will blow your mind.
During my study abroad trip last semester I traveled to more than 14 cities and each one of them opened my eyes to a different culture than the "All-American" bubble we live in every day.
Nothing against America, after all it is the greatest country on earth, but there is something exquisite about the European lifestyle that everyone should experience at least once .
Here are the top nine European destinations you absolutely must see.
#9 – Ibiza, Spain
The expression "party till the sun comes up" is an understatement for the crazy city of Ibiza, Spain.
Ibiza tops New York as the "city that never sleeps" with its never-ending party scene. Famous clubs that feature top DJs attract celebrities such as Kim K and Justin Bieber.
Visiting Ibiza is like leaving reality and entering the Disneyworld of partying and clubbing. This is a style of eat, sleep, rave and repeat.
#8 – Munich, Germany
Ahhh, a place where the beer flows like wine, and no I'm not talking about Aspen. Ladies, put on your dirndls, and gentlemen, put on your lederhosen and get ready to fill up those steins.
Munich is the capital and largest city of Germany and home of the infamous Oktoberfest. It is notorious for its outstanding collection of beer, where most of it originates.
In this city, it is acceptable to drink as much beer as a frat boy at a party while still educating yourself on culture and history.
#7 – Venice, Italy
Venice, or Venezia as it is called in Italy, is a marvelous and unique city comprising more than 100 islands.
What makes Venice unique is that there are no cars, trucks or any other vehicles, but only the canals that connect the land. To cross the canal, one must use a boat or a gondola ride. This may seem inconvenient to an outsider, but it is a peaceful change of scenery.
So go to the magical city of Venice and enjoy a relaxing gondola ride with a bottle of wine and a loved one.
#6 – Paris, France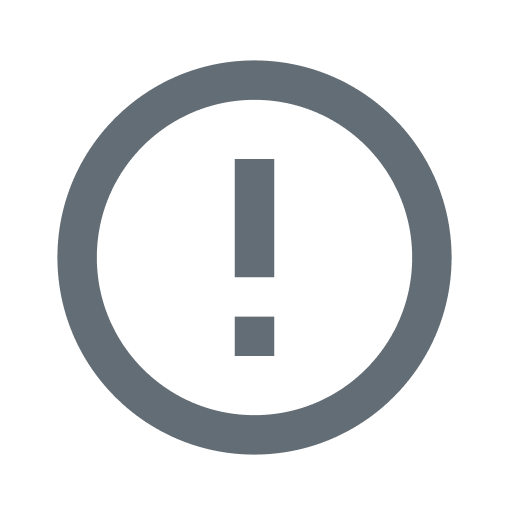 Ooh la la, the city of love awaits you! Baguettes and berets, cheese and couture, macaroons and museums, Paris has it all. This fascinating city – known for its landmark Eiffel Tower – is also home to one of the biggest museums in the world, the Musée du Louvre, which has had almost 10 million visitors..
Take a trip to the Love Lock Bridge and lock in your love with someone special. Without a doubt, this city will capture your heart indefinitely.
#5 – London, England
Think of New York City but cleaner, more upscale and with sexy accents at every corner.
They call this city the melting pot as it provides every kind of food possible to eat. While in town, visit the Big Ben and London Eye for some good tourist shots, have 4 o'clock teatime and fantasize about becoming the next Kate Middleton when visiting Kensington and Buckingham Palace.
Cheerio for now!
#4 – Barcelona, Spain
Many people see Barcelona as the typical study abroad city for college students, but this city is so much more.
Park_Güell, La Sagrada Familia church and the Gaudi buildings are just a few of its fascinating landmarks full of meaning. When visiting, be sure to check out a Barcelona futbol game (yes, that means soccer) and then head out for some tapas before hitting the famous Opium Nightclub for a night of dancing and fun with friends.
#3 – Positano, Italy
One of the most breath-taking and beautiful places on earth, Positano is an absolute must-see city before you die.
Positano is the ideal getaway vacation. Picture lying on the beach, drinking Limoncello and forgetting about your everyday stresses. The city sits on a giant cliff, which through adorable pathways brings you down to the beach and the water reaching out to infinity. If this hasn't already persuaded you, dream further and add a pizza and gelato to your beach chair.
#2 – Amsterdam, Netherlands
While the culture of Amsterdam is controversial to some, it is important to look past the discrepancies and appreciate what this city has to offer. Amsterdam is famous for the Van Gogh Museum, the Heineken Factory, and the red-light district. Oh, and lets not forget about the "coffee shops" on every corner, and I'm not referring to a Starbucks. Most people who go to Amsterdam experience a culture like no other all while feeling a little good.
#1 – Rome, Italy
Last but certainly not least, the No.1 European city to visit before you die is Rome, Italy.
Walking down the streets of Rome is like walking in a live museum, constantly observing historic landmarks while still experiencing modern-day life. Colosseum, Vatican City, Spanish Steps and endless cathedrals provide some of the oldest landmarks in history without having to open a textbook.
They say when in Rome, do as the Romans do – aka, eat your heart out of pizza, pasta and gelato. Oh, and don't forget the vino, which is acceptable at all hours of the day, starting at 11 a.m. So go to Rome, hop on the back of moped and say Ciao to your boring life (for now).
Some content on this page was disabled on February 5, 2016 as a result of a DMCA takedown notice from Loukanta Tsimangas. You can learn more about the DMCA here: